Welcome to the website of the Leicester Radio Society
We are an amateur radio club based in Leicester with over 100 years of history, please take a look around. Current and previous members are encouraged to create an account by clicking on the "Sign up" link on the right hand side of the page. If you are considering joining us (or are just interested in amateur radio), you are welcome to sign up and use the shoutbox where many club members are active.

We are also trying to build a comprehensive gallery of LRS contests and special event stations over the years so if you have any pictures, please contact our webmaster who will be pleased to receive them.

Below you will find upcoming events and announcements from the committee.



All events start at around 7.30pm unless otherwise stated.
Date
Description

2nd

Foundation training 7pm start

6th

Morse Class (7-7.30)

and informal evening/night on the air.

9th

Foundation training 7pm start

13th

Morse class (7-7.30) followed by Committee Meeting and night on the air

16th

Foundation training 7pm start

20th

Morse Class (7-7.30)

followed by talk by Barry EA8/G4BUD/M on holiday mobile operation.

23rd

Foundation training 7pm start

27th

Talk by John M0CQV "My Life with the Archers..."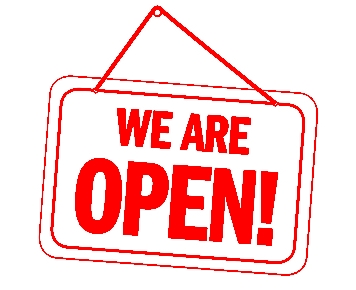 LRS will be opening for an informal afternoon meeting (free tea and coffee provided) on Thursday 2nd March 2017 from 12:00 onwards.
All bands 160m-70cm will be available.
Please note: in future daytime meetings will be held on the LAST THURSDAY of the month from 12:00 onwards.

Open to all members and visitors...
Please contact Alex G8FCQ (txt 07531201640) for more information.
Thanks to the help of several volunteers on Saturday, the carpark has now been re-surfaced with 29 tonnes of gravel. As you can see, spirits were high during the work! (click on each image for a larger version)
The house re-wiring project is also going well, all downstairs lights are now working and the upstairs lights are wired - ready for connection. All other wiring is in place, we have decided to install double-pole isolation switches on all room circuits which will allow us to fully isolate each room.
We held our AGM on 30th January 2017 and it was attended by around 30 members.
The new committee were elected, please click here to view your committee for 2017.
Various presentations were made, including a bunch of flowers for Polly and a bottle of Whisky for Tony as a thankyou from the committee for all of their hard work running the kitchen over the past year.
The committee also presented the G5UM Jack Hum trophy to John M0CQV for all of his help with special event stations and the Construction Trophy to James M6HMQ for tenacity in his construction exercises.
The G3PBC Cliff Craythorne trophy will be presented at a later date when the recipient (Colin) is available
All events start at around 7.30pm unless otherwise stated.
Date
Description

6th

Morse Class (7-7.30) followed by Introduction to contest logging on RSGB 80 meter SSB contest using club call G2AA

13th

Morse Class (7-7.30) and informal evening/committee meeting

20th

Talk by Owen Jones on his exploits under-water

23rd

Start of Foundation Training Course (contact John G0IJM)

27th

Morse Class (7-7.30) followed by Curry and Naan night.


(For those that don't like curry, pies can also be available on request)
LRS will be running a Foundation Course starting on Thursday 23rd February 2017. It will run for 2hrs one night a week from 7pm to 9pm for 6 weeks and the exam will be on Thursday 6th April.
Click here for the RSGB Shop Where you can purchase the book Foundation Licence Now

For more information contact John G0IJM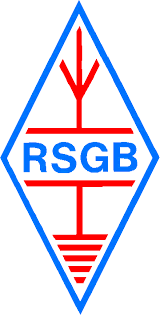 LRS entered the RSGB AFS 80m & 40m Contests in January.
AFS CW was on Sunday 8th January 2017 1400-1800 GMT
AFS SSB was on Saturday 14th January 2017 1400-1800 GMT
Teams consist of up to 4 members and if more than 4 people enter for the club, they will become Team A, Team B, etc.
Four members were active for the CW 'leg' and six for the SSB one.

More than 30 YOTA callsigns were active from schools, scoutings or just used by young radio amateurs under the age of 26 years throughout the month of December.

GB16YOTA was one of the many stations participating in this initiative and LRS hosted this call sign on 28th and 29th December.

There was the the opportunity to try your hand at building a simple electronic kit and to have a go at sending Morse Code as well as (supervised) radio operating.

Many thanks to all who supported GB16YOTA.
Bands were not very active but contacts were made on 80m, 40m, 20m, and 2m using FM, SSB & various data-modes

More information about GB16YOTA

2016 IOTA Contest Final Results
1st Place
(in our category)
Another great LRS Activity
Many thanks to all those that supported the event.
TX Factor is a series of high definition TV shows covering all aspects of the hobby of amateur radio, the latest episode is below.

TX Factor episode 14 is now live.

Enjoy part two of our informative series on HF and VHF propagation. Steve Nichols G0KYA concludes with his explanation on how space weather affects our ability to communicate on the HF bands.
Bob parts with some cash at Hamfest and Mike chats to Phil Willis M0PHI and Cathy Clark G1GQJ, two movers and shakers in the world of amateur radio.
Previous episodes are available to view here